About Course
This course is focused on business emails. It is designed for students at min B1 level. Perfect for B1-B2 students. 
In this course you will learn:
how to structure your emails logically
how to be conscise in your emails 
how to use plain English 
how to choose the right tone for your email 
how to be pro-active rather than negative in your emails
how to use BCC, CC, FWD correctly 
how to follow email netiquette 
Course structure: 
Module 1: Introduction and email structure (video + exercises)
Module 2: Plain English and tone in emails (video + exercises)
Module 3: Using CC, BCC, FWD in emails (video + exercises)
Important information: 
Closed questions are automatically graded. Open questions are not graded. You can see sample correct answers in the ANSWER KEY LESSON at the end of the module/ section. 
LENGTH OF THE COURSE: 30 min of video time + 30-40 min of exercises
Author: Alicja Sekret alicja.sekret@hello-blackbird.com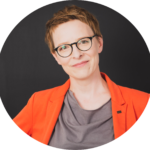 Show More
Course Content
Lesson 1: Structure, purpose and concision
Video 1

11:11

Exercise 2: Poor email – rewrite this email

Exercises: answer key

Exercise 1: Email structure
Lesson 2: Plain English, style & tone
Lesson 3: Netiquette – CC, BCC, FWD & follow ups
Student Ratings & Reviews
No Review Yet